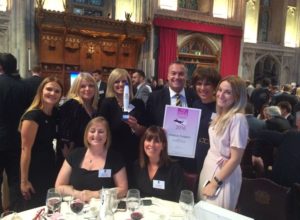 Weston Aviation is delighted to have been awarded the FBO/Handling Agent of the Year 2016 at the annual BACA Excellence Awards held at the Guildhall in London on the 19th October 2016.
This is a fantastic achievement for all our FBO teams to be recognised by industry colleagues and who work so hard on a daily basis to ensure the highest levels of service.
Accepting the award was Becky Carver, Managing Director UK.